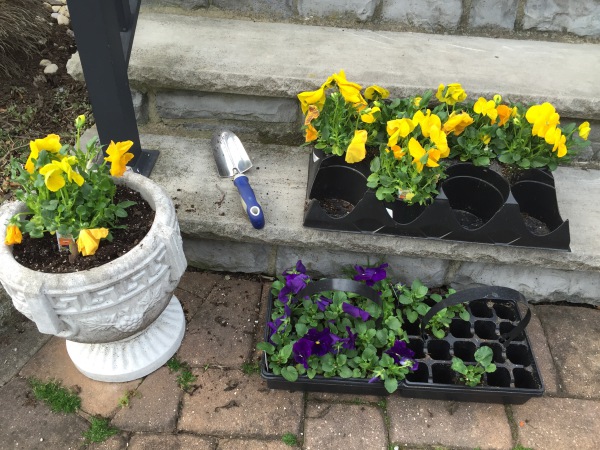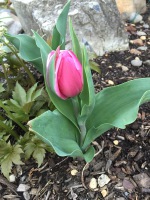 Tulips  are sping flowers. Tulips are bulbs which should be planted in September so they can bloom in the spring. You can also buy some already bloomimg in the spring and plant them.
Pansies are another Spring flower. Pansies love the cooler weather.So when the first sign of spring happens you can plant them. As soon as the tepmerature gets hot they are very hard to keep happy and it is time to replace them with the summer Flowers.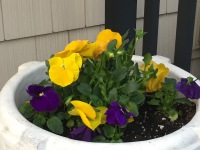 One of the best times of the year is Spring. I love planting spring flowers and making the yard look alive again.
You can plant both Tulips and Pansies in the ground or a planter but be prepared to replace or add new summer flowers around them when the are done. Tulips are not long blooming plants. They only last a couple of weeks. Pansies will last till the weather turns hot